(50% OFF LAST DAY!) Bluetooth Earphone 5.0 Earbuds Sports Stereo Wireless Bluetooth Headset Waterproof Global version
Regular price
$39.90
$0.00
Flawless Graphene Powered Sound with Superior Connectivity
Powered by graphene driver, delivers soul-touching and inspired sound with a seamless connection. No wires, no gimmicks, just the flawless audio, and beautiful design.
In this information-overloaded time, it can be confusing when you choose an ideal earphone as there are tons of options on the market with all these complicated parameters. We are here to make things simple. Our advanced driver membranes are crafted from state-of-art graphene, a revolutionary material that makes a remarkably clear, bold, and balanced sound.
Here it is, the ultimate solution of flawless sound - graphene driver.


What is graphene?
Constructed from a single layer of carbon atoms in a hexagonal crystal lattice, Graphene is the thinnest, lightest, and strongest material on earth. It has been used in various fields for all kinds of purposes since it's been discovered and has earned the name 'the wonder material' as it owns the potential to change the world.
Why graphene?
The technical answer: Graphene is considered the perfect material for loudspeaker membranes - the key part in the speaker that vibrates to produce sound. With its lightweight properties, graphene driver moves much quicker compared with regular drivers with other materials. Because of its incredible stiffness, it keeps the shape as it moves, to deliver the smoothest, most extended frequency response for soul-touching and balanced sound!
The short answer: Graphene makes the music sound really good!

With the graphene drivers built-in, delivers superior sound with clear highs, accurate mids and strong bass. Benefit from this balanced sound and the leading optimization algorithm,She can produce a wider sound stage for a more realistic and immersive listening experience.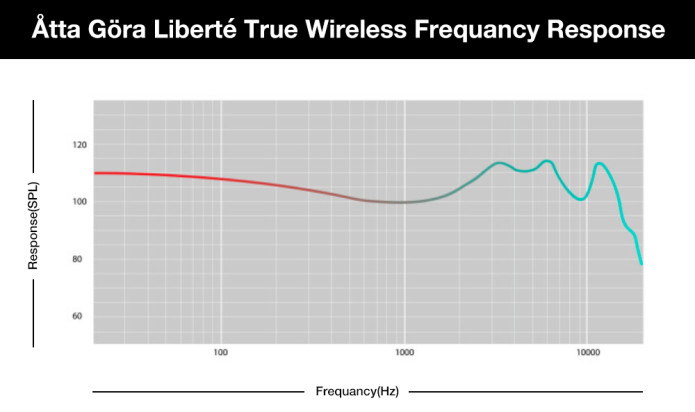 Below is the frequency response of Sennheiser Momentum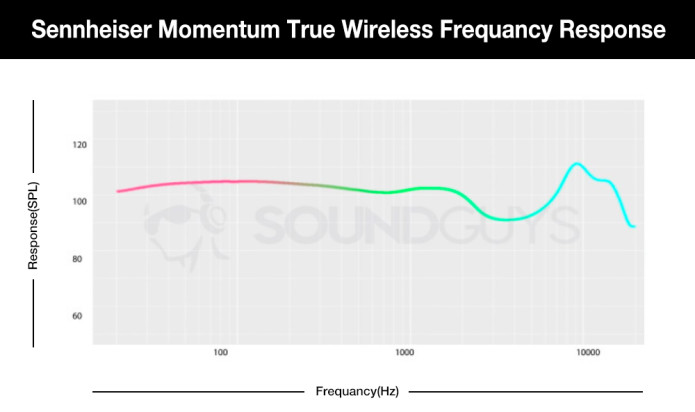 Graphene reacts more accurately than other materials as it excels in weight and stiffness. Graphene also reduces the blurring sound with resonances and phase shifts, allowing it to represent the high fidelity sound of original recording.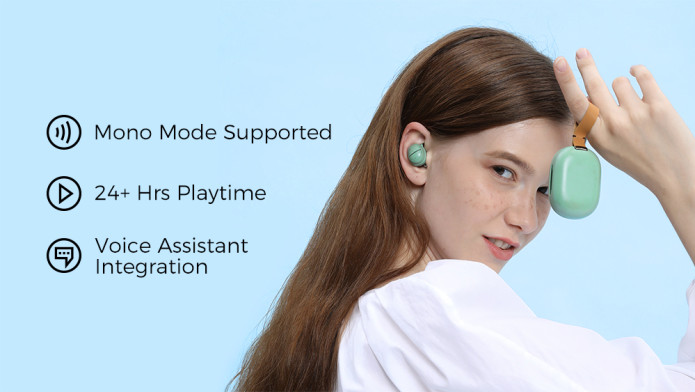 Rock-solid Connection Up to 50m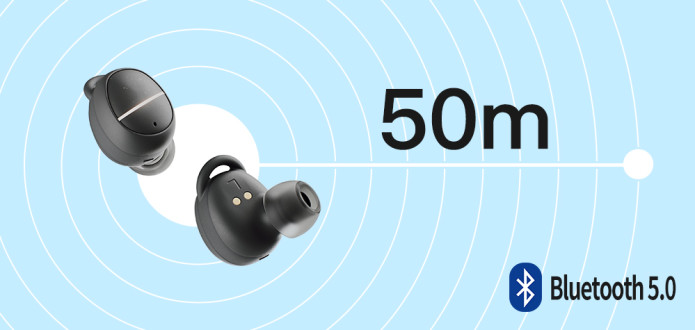 Feel free to move around while enjoying the music without carrying the charging case or your phone. Thanks to the leading Bluetooth 5.0 protocol, you can experience the seamless sound with it at a distance of up to 165 ft(50 meters) away.
Intuitive Touch Control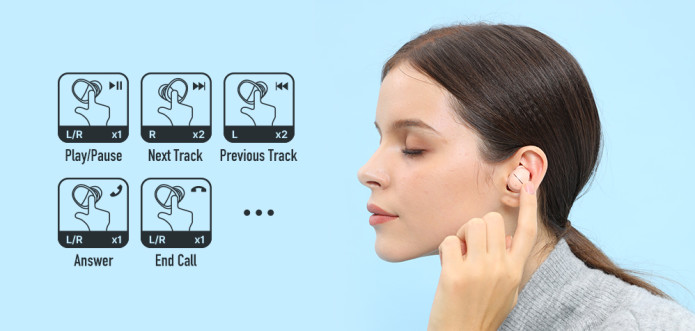 Control media, fine-tune volume and take calls with intuitive touch gestures. For effortless productivity, leave your phone in your pocket and activate your preferred voice assistant with simple taps. Responsive control is right at your fingertips.